The Significance of Contacting Sports Agents
The great increase in salaries, sponsorships, and benefits in professional sports have significantly expanded the need for the services that modern athletes require from their agent. Contract negotiations performed by today's agents are a small part of his job function. Today's agent works with the pro athletes financial advisers, marketing executives, insurance agents, real-estate brokers, attorneys, branding companies, and other professionals. The professional and effective way to market your services and work with professional athletes is by contacting the athletes' agents. Our Sports Agent Directory is the 11 year leader for individuals or firms seeking to contact the sports league's Certified Sports Agents.
Certified and Non-Certified Agents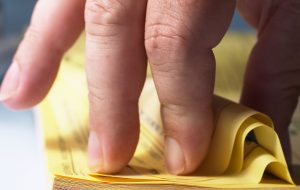 Although there are sports directories that include sports agents, they don't include all certified sports agents from the major professional sports leagues; those directories only include sports agents who voluntarily submit their names, whether they are certified or not. We pride ourselves in doing our best to make keep the lists up to date and accurate in a challenging environment. Other lay claims to have certified agents but if you have a problem there is no one to contact to correct their error. We support our lists and our clients.
There are over 25,000 individuals in the United States today who "act" as sports agents. Less the 4,000 of them are certified, and the list can be found here! We have been producing the most comprehensive directory since 1998. Reviewed Monthly, Updated Quarterly! These lists are the finest available. Our staff does custom searches and is constantly updating the lists. If you find incorrect names or contact information call or send us an email and we will do a custom search for you to update the information. Our Toll Free support line is answered 9 hours a day Monday through Friday. We also give out emergency contact numbers for our members use after hours. If you find that an agent has moved just send us an email and we will immediately work to find his new location for you. Our 800 support line is also available for immediate assistance.
Why is Pro Sports Group's Sports Agent Directory unique?
Beyond the basic contact information (name, address, phone number, etc.) our Sports Agent Directory also includes various other data relating to sports agents. Find out who the highest-paid players are along with their agents; find out the draft picks' agents; access salary information for all players in the major sports leagues; and much more! Our lists are organized for ease of use with business friendly Excel and HTML lists. This is not just one list but a collection of lists by the individual sports. No one has our ease of use and our accuracy of list information. We are constantly reviewing and editing the lists to maintain the most up to date information available.
Most directories are not regularly updated, enhanced or supply limited or no support. Another firm does not allow you to download the lists so usability is poor and time consuming. We allow members to download the lists for their business use. The restrictions being you do not share the information with non members or sell the lists to others. We operate toll free support lines for our members and have staff available to assist the business professional in need. One directory sold on the INTERNET does not have any support, sales or service numbers. In fact there isn't even a company name in most cases just a url address. You cannot download some lists. Try sorting a list which cannot be download is very difficult or impossible.
We are the only Sports Directory Service that is a member in good standing with the Better Business Bureau. Others have received hundreds of complaints but there was no response from the service. Don't put your business at risk with someone who isn't there. We have one fee for years of access while another company charges you year after year and speaking to a support person is not possible at anytime.
Sports Agent Directory Features
Thousands of real certified sports agents
10 major sports leagues (ATP, CFL, FIFA, LPGA, MLB, NBA, NFL, NHL, PGA, USATF)
Sports agents from the United States, Canada, and all over the world
Male and female sports agents
NFL Players and their agents
Draft Pick and Agent Information ( this changes frequently)
Accessible in Microsoft® Excel® format
Sports agent contact information
Agent/agency name
Sports agent phone numbers
Sports agent fax numbers
Sports agent addresses
Sports agent cellular phone numbers (where available)
Sports agent web site and email addresses (where available)
"20 Most Influential Sports Agents" (Picture gallery and biographies of sports agents)
Draft picks and their agents/agencies, 2007, 2008, Archived 2006, Archived 2005, 2004 and 2003
MLB first-round draft picks
NBA first-round draft picks
Top 100 NFL draft prospects
NHL first-round draft picks
NBA Agent/player salary information (2008)
Archived agent/player salary information
Athlete salary information
All MLB player salaries
All NBA player salaries
All NFL player salaries
All NHL player salaries
Sports agent modification updates (Web & email)
INCLUDED FOR A LIMITED TIME= TOP 100 AGENT'S LIST
A Resource for Everyone!
Financial Professionals – Contact certified sports agents of high-profile athletes playing in the major professional sports leagues for financial and investment management opportunities.
Sports Agents – If you're a sports agent seeking to expand your business and represent athletes in other sports, the Sports Agent Directory is a great resource for you to contact sports agents who specialize in other sports for partnerships and other ventures.
Marketing Firms – Marketing your products or services with superstar athletes can result in rewarding benefits. The sports agent directory includes certified sports agents from ten major professional sports leagues. Now you can contact the athletes you are searching for.
Insurance Agents – Contact certified sports agents to offer their clients additional insurance beyond their playing contract.
Real Estate Brokers – Athletes get drafted and traded, and, as a result, need to find homes.
Employment/Internship Seekers – Contact sports agents all over the world and inquire about employment and internship opportunities. The directory has a listing of thousand of certified sports agents.
Client Experiences:
"PSG is not only a great resource but I have never enjoyed working more with any athletic organization. They are very professional and personal! I feel like I am developing friendships, not just successful working relationships with some of the most connected people in the industry! Thanks PSG!!!"
- Molly Munro – 2009- Astor and Black
"As President of a professional management and consulting firm, I fully understand the value of comprehensive and timely information. Over a year ago, I initiated a campaign which involved gathering contact information on a large number of professional athletes and their agent representatives. I spent several frustrating days trying to locate this information until I came across Pro Sports Group."
"Their convenient online database, which has been significantly expanded in terms of scope and content, provided me with all of the information I needed. Not only did the database provide me with contact information, but it also contained useful salary information about the athletes."
"The time savings and convenience benefits I received made the payment of the reasonable one-time fee a real 'no-brainer.' What also impressed me was their customer service and product support – they actually listened and responded to my comments and suggestions on improving the database. I highly recommend Pro Sports Group to anyone who similarly values their time and who needs this type of specialized information."
- Myles Mangram
Thousand Oaks, CA
Tri-M Management, Ltd.
Pro Sports Group member since June 14, 2001